Mp3nade
Mp3 Player out of Old Munitions
[
edit
]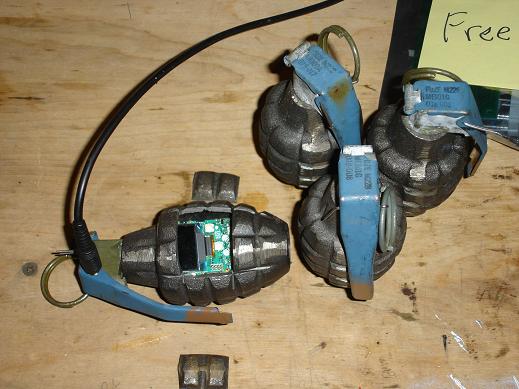 Description
[
edit
]
For the longest time I had the perverse desire to turn a grenade into a music player. I just liked the idea of unplugging your headphones being linked with pulling the pin on a grenade.
Hardware
[
edit
]
 * 1 Decommissioned Grenade
 * 1 2GB Sansa Mp3 Player
 * 1/8 in jack from Ratshack
 * Various buttons from Ratshack

Creator
[
edit
]
Matt Joyce Thanks to all of NYC resistor for support.