E-Waste and Doomcart
Batteries
[
edit
]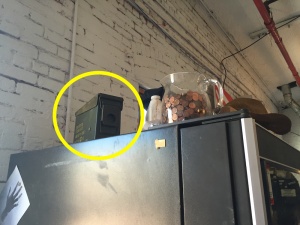 Alkaline batteries can be thrown in the trash.
All other batteries should be placed in the ammo case on top of the vending machine.
Place large batteries near the e-waste bin.
Doomcart System
[
edit
]
If something is:
too large for the trash
in the way but maybe someone wants it
might be someone's project but you don't know
Place it in Purgatory (rolling silver basket cart). DO NOT PLACE IT ON THE DOOMCART. Items on the doomcart have been photographed and blogged on the NYCR Doomblog. If you add something to the Doomcart directly it might be trashed accidentally before anyone gets a chance to see it.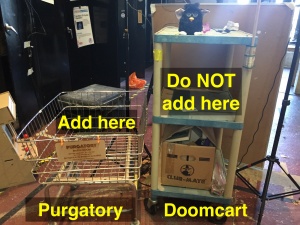 If you want something on the doomcart: mention it on the list in case it belongs to someone, and then go take it -- and then put it in your personal space (put it in your locker or take it home).